"
For me, makeup is about enhancing your natural beauty whilst appearing effortless."
My name is Fiona and I am a makeup artist based in Cornwall, covering the whole of Cornwall and Devon. I have worked in the beauty industry for over 20 years and had the pleasure of working with one of the most luxurious brands in the world: Dior.
My passion for makeup started at a very young age and this has never diminished. I followed my dream and moved to London to pursue a career in the beauty industry and found myself on the doorstep of Dior's Head Office, portfolio in hand asking for a job. I was lucky enough to be given an opportunity to run their first ever beauty studio in London and, whilst there, seized every training opportunity that came my way.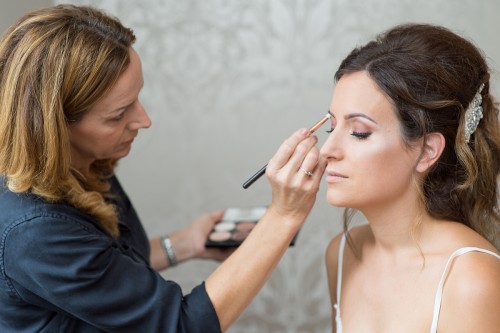 17 years later, after a very happy and successful career, I had my beautiful daughter which required a swift career change. As my passion for makeup was still my driving force, I enrolled on a 5-day intensive course 'foundation in fashion make-up' at the DFMA Academy in London. One particular session stood out for me and that was Bridal. I knew I had found my niche.
I decided to search for a local makeup artist to continue my training. It was here that I found Sally Orchard and enrolled on her Bridal and Photographic Course, perfecting and learning new techniques. I quickly realized my future and where my passion truly lay. Sally continues to be my inspiration and guide as her attention to detail is second to none. Her passion for makeup is infectious and I'm thrilled to be part of her team.
…For me, makeup is about enhancing your natural beauty but at the same time appearing effortless. This, along with the careful selection of the best quality products in the industry, allows me to create a look that is unique to you and long lasting.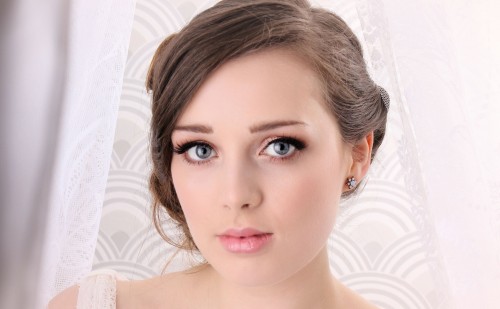 To be chosen to be part of a bride's special day is just the start: creating a Bridal look that leaves the bride beaming with confidence is a joy… Bridal makeup is as individual as the bride herself and the creative process itself is simply Magical.
My other services include; makeup lessons; airbrushing using Airbase and Temptu products and eyelash treatments by Nouveau Lashes.